<< Previous | Next >>
Archive of Published Issues: 2023
Front Matter
Front Matter associated with this Archival Unit includes:
Metadata
Metadata associated with this Archival Unit includes:
Journal URL
https://ajoas.ejournal.unri.ac.id/index.php/ajoas
Title
Asian Journal of Aquatic Sciences
Publisher
Lembaga Penelitian dan Pengabdian kepada Masyarakat Universitas Riau
Description
Asian Journal of Aquatic Sciences
ISSN
2716-4608
Language(s)
Bahasa Indonesia (id_ID)
English (en_US)

Publisher Email
helpingirwan@gmail.com
Copyright

Authors submitting manuscripts should understand and agree that the copyright of manuscripts of the article shall be assigned/transferred to the "Asian Journal of Aquatic Sciences". This work is licensed under a Creative Commons Attribution-NonCommercial-No Derivatives 4.0 International License, where Authors and Readers can copy and redistribute the material in any medium or format, as well as remix, transform, and build upon the material for any purpose, but they must give appropriate credit (cite to the article or content), provide a link to the license, and indicate if changes were made. If you remix, transform or build upon the material, you must distribute your contributions under the same license as the original.

Rights
This journal provides immediate open access to its content on the principle that making research freely available to the public supports a greater global exchange of knowledge.

LOCKSS system has permission to ingest, preserve, and serve this Archival Unit.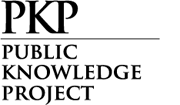 Open Journal Systems was developed by the Public Knowledge Project.